Full Size Low Post Bed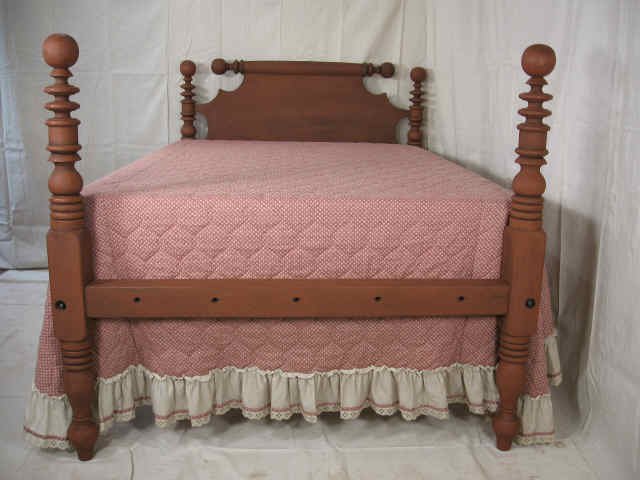 Bed #1234

Antique maple cannonball bed, with a roll top headboard, in a double size. The bed is dated circa 1810 - 1825 and is in an as found condition with old red paint. The side rails were lengthened
and the bed takes a 3/4 box spring and a standard double size mattress. The posts are 48 1/2" tall.